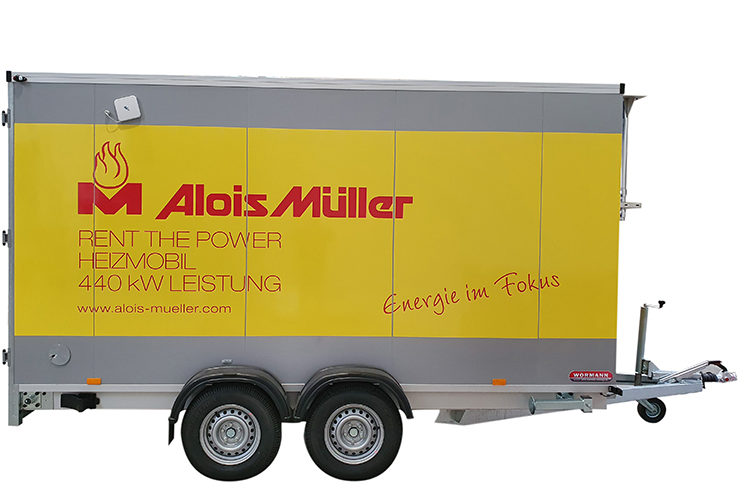 Mobile heating vehicles
170 to 560 KW
Our mobile heaters with an output of 170 to 560 kW are particularly flexible because they are mounted on a trailer. This makes them easy to use when power is needed quickly because the permanently installed heating system is not available. Reasons for this can be, for example, a technical failure or construction work.
Heating mobiles offer a quick interim solution to prevent production downtimes, but are also suitable for long rental periods.
Temporary rental offers you a reliable, flexible and cost-optimised heating alternative.
Rent or Buy
Buy our products from the section "hired heating stations" in your own design with your company logo and corporate design.
Benefit from constant operational readiness and excellent customer service. Whether 1,950 kW or 90 kW. We have exactly the right device for your assignement.