Energy systems for the future
in modular and container construction
Our goal is to provide you with mobile energy quickly, easily and reliably – and with the highest quality. Whether as a temporary solution or permanently: We offer you customized and efficient energy solutions for operation with regenerative energy sources, flexible equipment and installation.
When it comes to supplying commercial and industrial areas with heating, cooling, electricity and compressed air, sustainability, security of supply and a flexible setup are crucial. Particularly when it comes to supplying heat to residential quarters and new development areas, the trend is moving away from individual heating systems toward regenerative and centralized concepts.
Further information in our Alois Müller story Energy systems for the future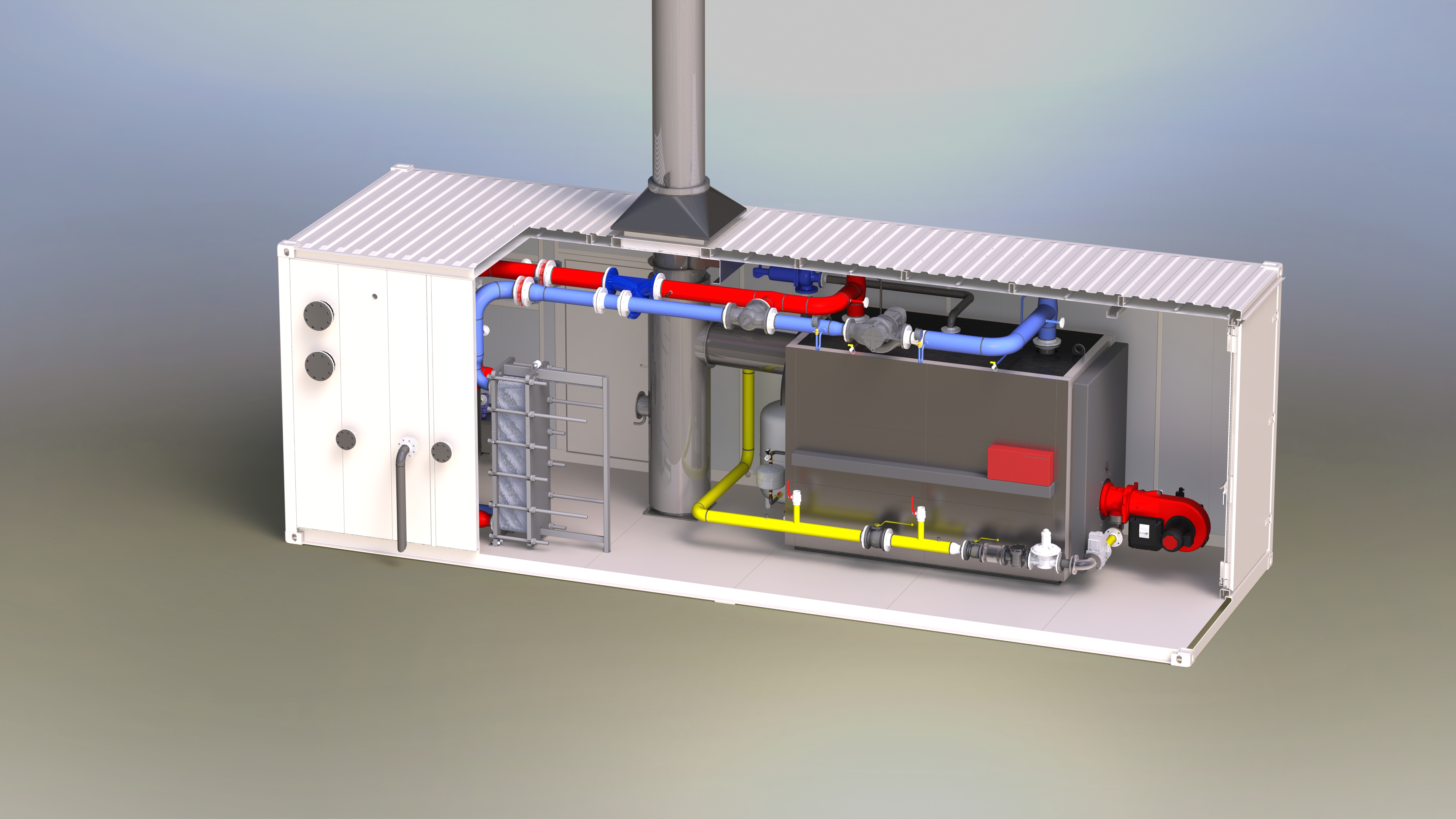 Mobile heating centers in
Container construction
for rent, purchase of hire-purchase: flexible, available at short notice and permit-free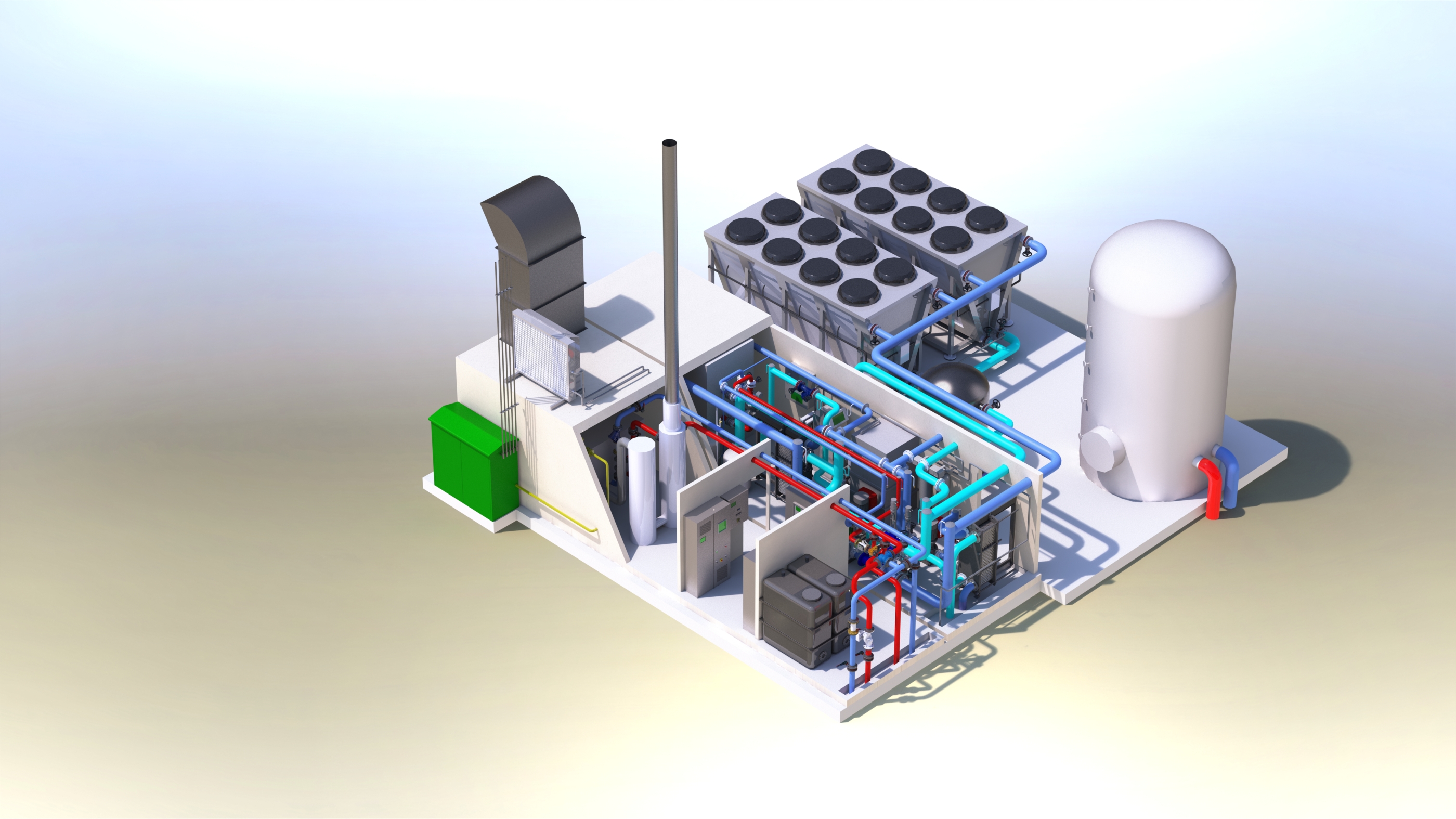 Energy centers for industry and commerce
Heat, cold, electricity and compressed air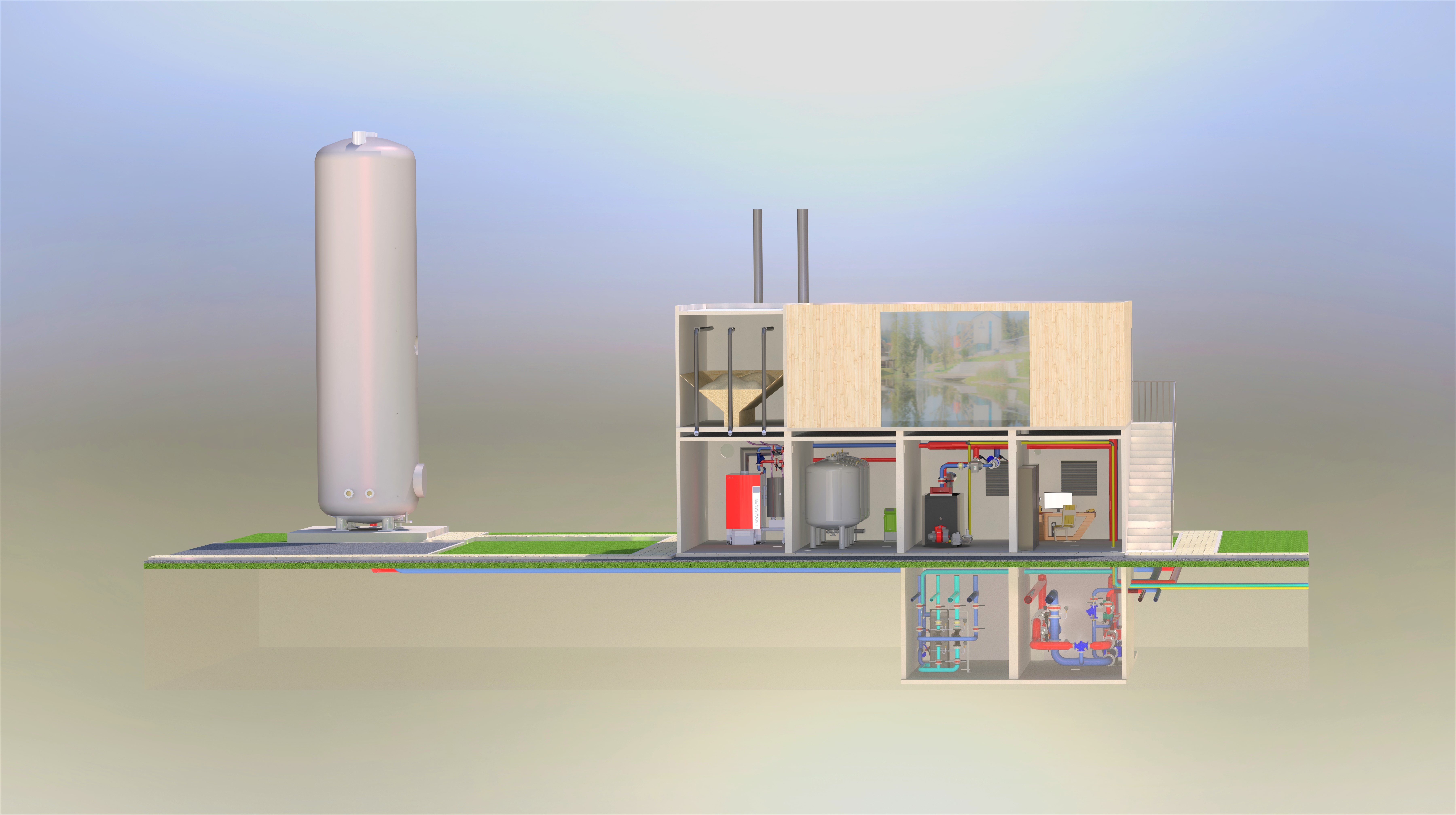 Energy centers for local and district heating
Residential quarters and commercial areas, incl. network and transfer station
Manifold, pump and
hydraulic modules
for heat and cold
Modular systems for energy systems are satisfying the growing environmental protection requirements and changing applications.
Fast, simple and standardised – adaptable component systems with high quality and consistent standards. The container-style design of mobile power stations provides the optimum solution: complex technology, shorter construction time, replacement, addition and cost transparency – and it is all compact.
The industrial prefabrication and the expertise in 3D planning and design guarantee maximum quality. That saves you time and gives you the certainty of being able to respond quickly to modified requirements.
The only constant in life is change! With this in mind, we focus on innovative energy.
At our Green Factory, we provide you with extensive manufacturing and production services for mobile power stations designed as containers.
Our solutions are your benefits: quality assurance, time savings, process optimisation and sustainability.
With CO2-neutral production.
The mobile, decentralised energy container is the perfect solution for implementation at any location. We plan, design and manufacture quickly, without major construction effort, and using a modular system for flexible adaptation to your requirements.
Power stations designed as containers provide the following advantages:
They enable refrigeration, heat generation and power generation
All power classes can be implemented as a container-type design
Short construction time of 2-6 months, depending on the model and dimensions
Commissioning takes place approximately 1 week after delivery
Cost-effective alternative to construction of a building
High quality thanks to an ideal work environment at our production facility in Ungerhausen