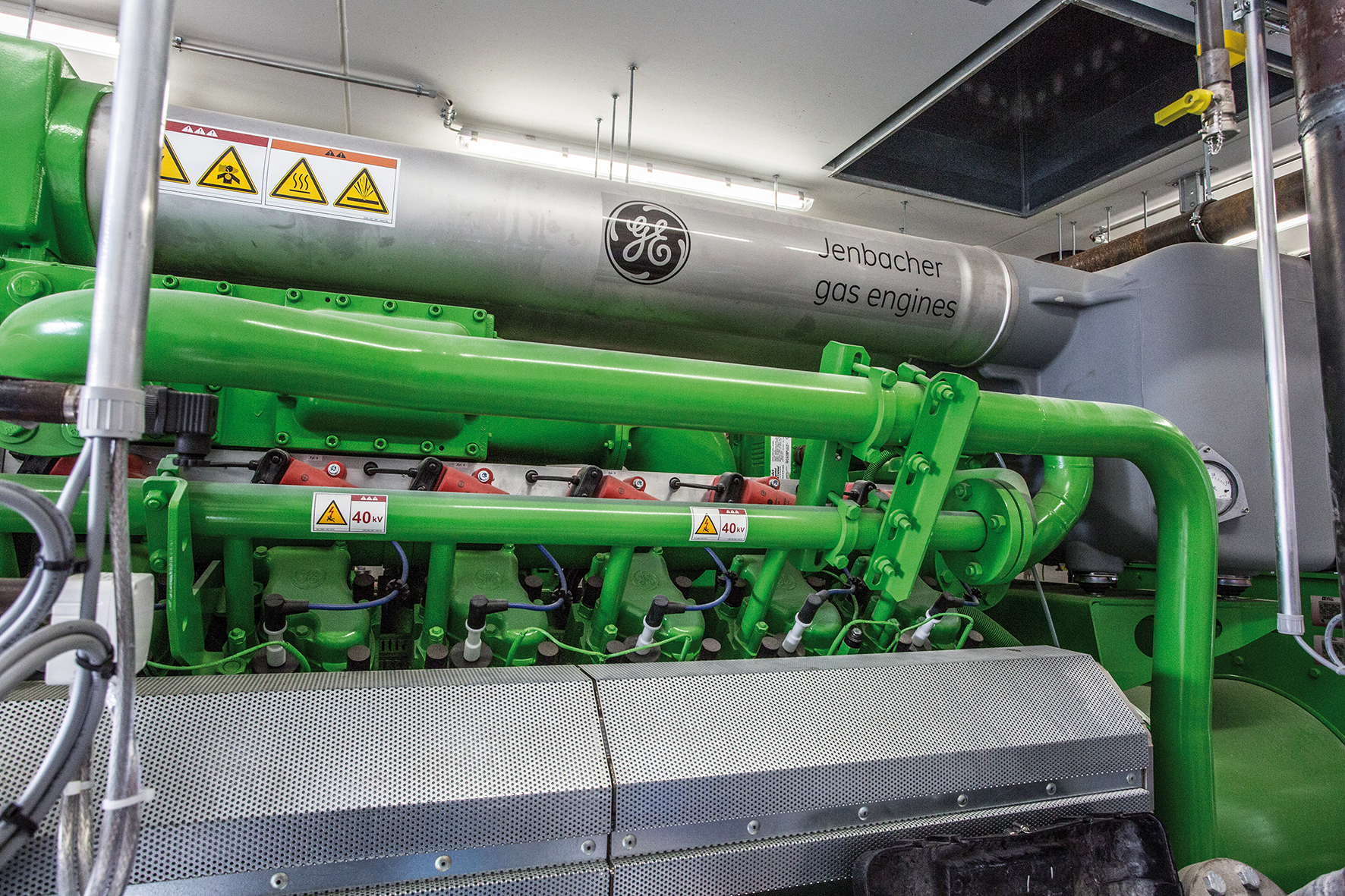 Trigeneration is an extension of cogeneration. The heat generated by a combined heat and power plant or a district heating grid is used to operate an absorption or adsorption refrigerator for air conditioning.
The refrigeration can be generated as an extension of the heat generation. The absorption refrigerator has many advantages over an electrically operated compression refrigerator.
In summer, it is not only the water heating system that serves as a heat sink for the trigeneration system. The condenser of the absorption refrigerator also handles this function. This can significantly increase the number of annual operating hours of the trigeneration system and boost its efficiency. Trigeneration uses the primary energy sources more efficiently in comparison to cogeneration and the additional operation of compression refrigerators, thereby reducing emissions.